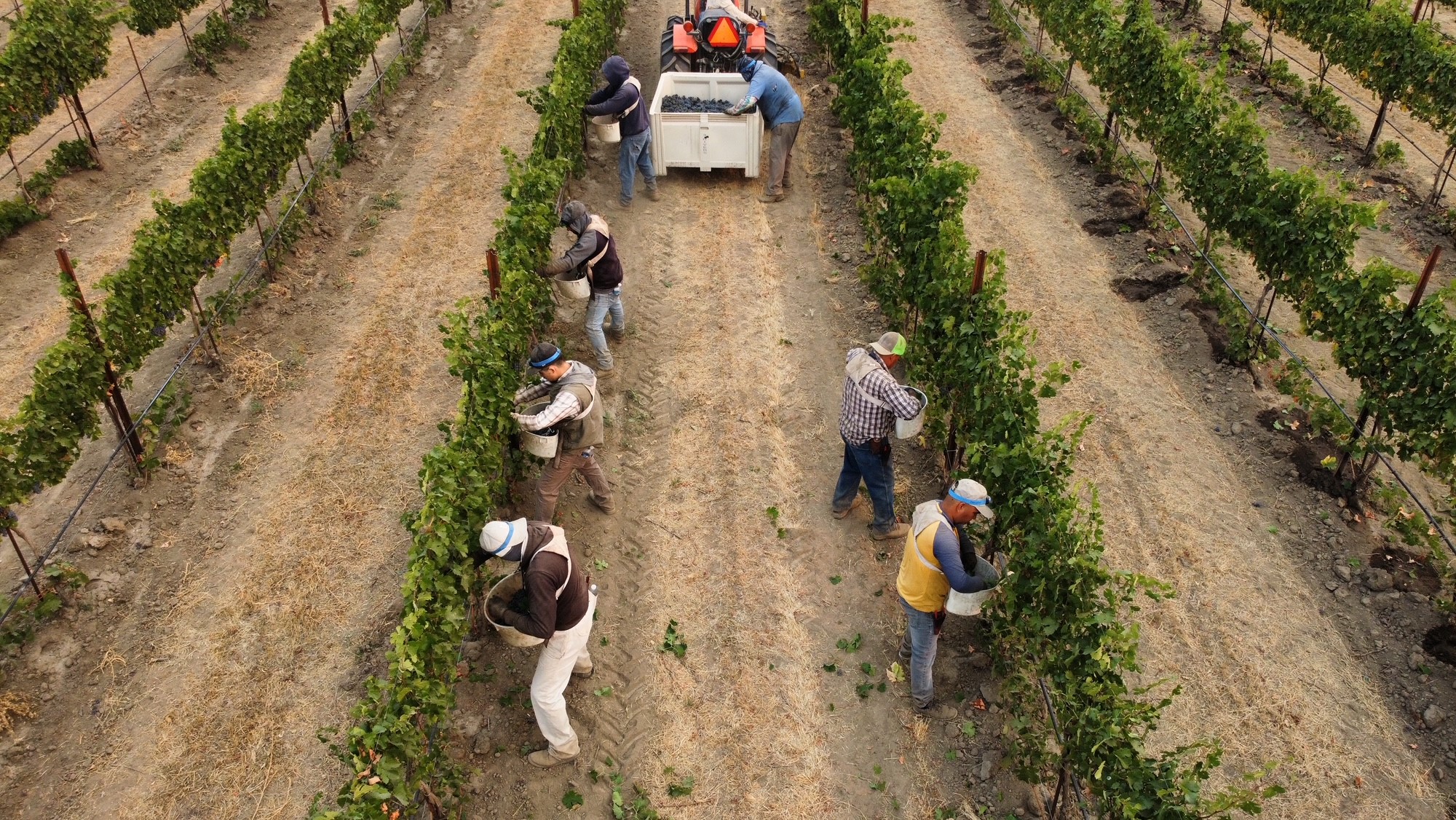 Our Vineyards
Since 1999 we have been producing handmade wines from the remote and arid Columbia Valley AVA in Eastern Washington.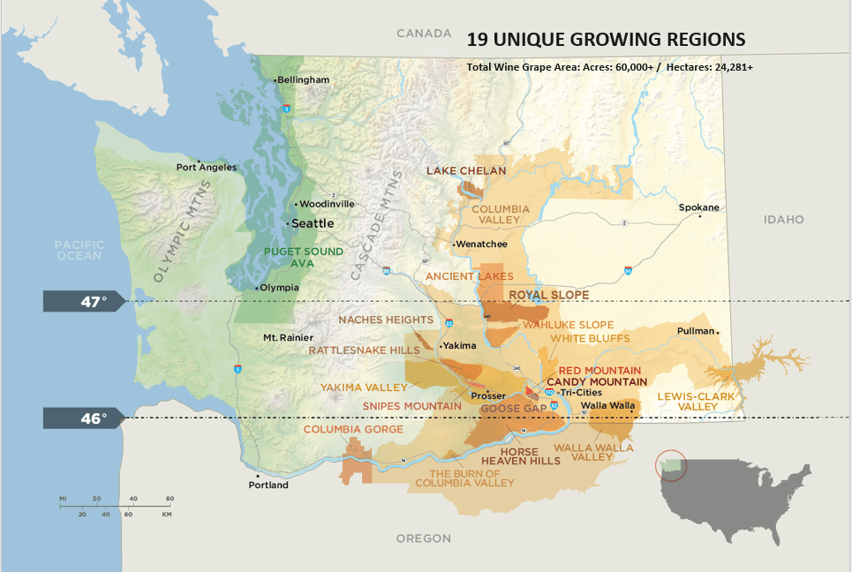 Columbia Valley AVA
Located in the central and eastern part of the state, the Columbia Valley AVA (American Viticultural Area) accounts for 99% of all wine produced in Washington. Stretching from Canada into Oregon, the 11,000,000-acre region features more than 40,000 acres of vineyards. The region's northerly latitude, similar to Bordeaux and Burgundy, provides the Columbia Valley with two hours of additional sunlight during the summer months than California. There are eight smaller AVAs within the Columbia Valley: Yakima Valley, Red Mountain, Walla Walla, Horse Heaven Hills, Rattlesnake Hills, Lake Chelan, Snipes Mountain, and Wahluke Slope. We currently harvest fruit from a number of celebrated sites in four of these AVAs. Here are brief overviews of a few of those regions.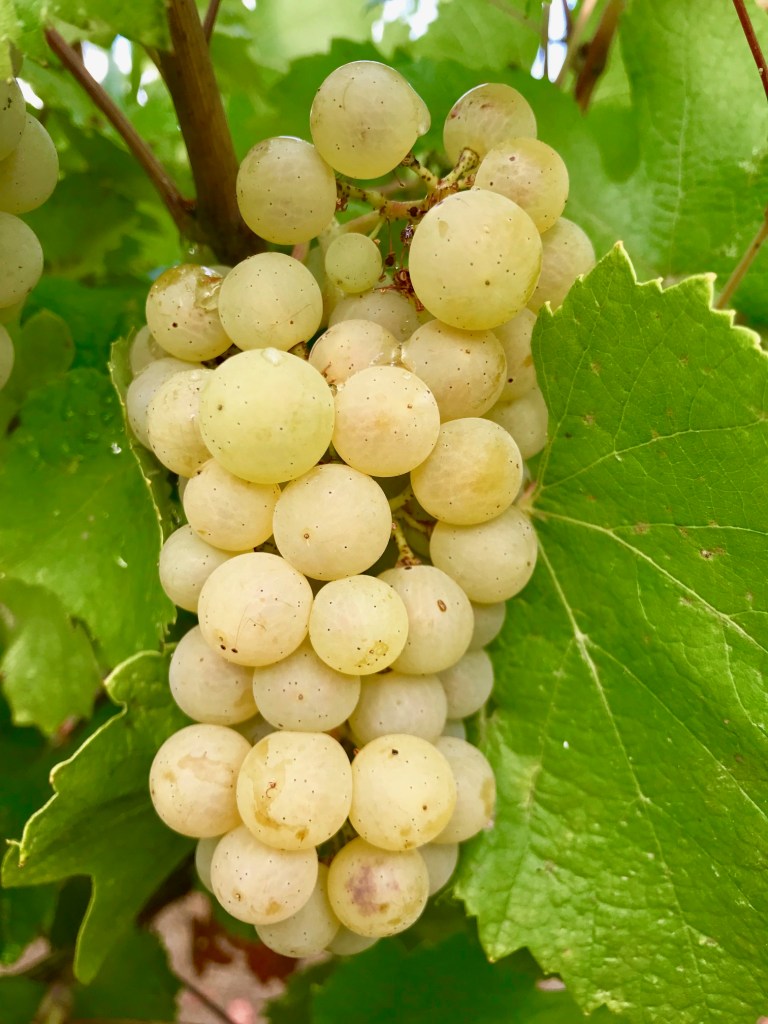 Horse Heaven Hills
The Horse Heaven Hills AVA is a winegrowing region bound by the Yakima Valley AVA to the north and the Columbia River to the south. Located in the greater Columbia Valley, soil types in this AVA are silt loam that drain efficiently allowing for precise irrigation management. The Cliffs Vineyard faces south perched high on the bluffs overlooking the Columbia River. This vineyards' proximity to the constant cool river breezes help moderate the hot summer temperatures, allowing for the development of rich flavors in harmony with vibrant acidity. This is a superb appellation for Cabernet Sauvignon, Chardonnay and Merlot.
Wahluke Slope AVA
The Wahluke Slope AVA has garnered high marks for its wines thanks to a handful of great growers including the Milbrandt brothers. The region is located north of the Columbia River and south of the Saddle Mountains. The warm, windy climate and porous soils make this a great spot for red Bordeaux and Rhone varieties.
Red Mountain AVA
Red Mountain is the smallest AVA in Washington with only 4,040 acres, 600 of which are currently planted to vines. It is a sub-region of Yakima Valley, which is, in turn, a sub-region of the larger Columbia Valley AVA. Red Mountain is typically Washington's warmest growing region with broad, southwest- facing slopes and daytime growing season temperatures that average 90 degrees Fahrenheit (32° C). It has an arid, desert climate, receiving an average of 6 to 8 inches (15-20cm) of rainfall annually, therefore irrigation is required to grow vinifera grapes. The nearby Yakima River moderates temperatures and provides continual airflow, guarding against frost that can be problematic in nearby areas. Nighttime temperatures drop precipitously—often as much as 40 degrees—helping preserve the acid levels in the grapes.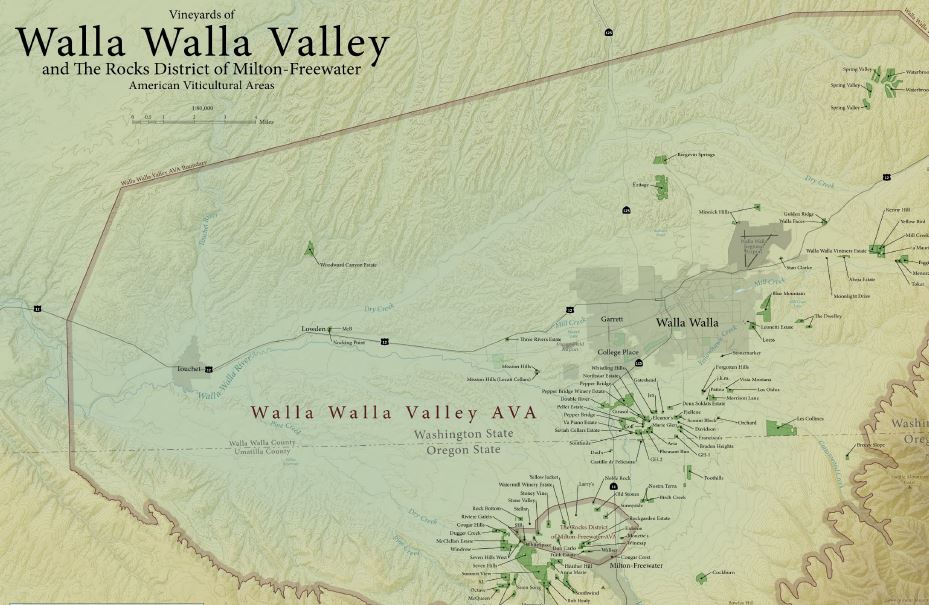 Walla Walla Valley
As our home AVA, we have a special fondness for the Walla Walla Valley. While vines were first planted here in the 1840s, Walla Walla's reputation as a great wine producer began in earnest in the 1970s. Today it is home to some of Washington's most respected producers. Cabernet Sauvignon dominates our plantings (36.6%), with Syrah (17.3%) and Merlot just behind (17.1%). Low rainfall, strong winds, and large diurnal temperature swings ensure great concentration, structure and character in our wines.
WALLA WALLA VALLEY VINEYARD MAPS
Courtesy of Walla Walla Valley Wine Alliance